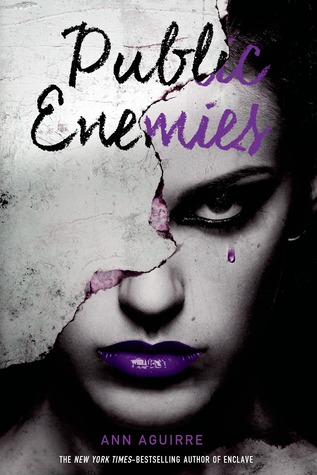 In Book 2 of the Immortal Game trilogy, Edie must learn the rules of the game . . . and then play better than anyone else.
Through a Faustian bargain, Edie Kramer has been pulled into the dangerous world of the Immortal Game, where belief makes your nightmares real. Hungry for sport, fears-made-flesh are always raising the stakes. To them, human lives are less than nothing, just pieces on a board.
Because of her boyfriend Kian's sacrifice, she's operating under the mysterious Harbinger's aegis, but his patronage could prove as fatal as the opposition. Raw from deepest loss, she's terrified over the deal Kian made for her. Though her very public enemies keep sending foot soldiers--mercenary monsters committed to her destruction--she's not the one playing under a doom clock. Kian has six months...unless Edie can save him. And this is a game she can't bear to lose.
Okay Okay Okay........ I have to get this out first because there are two things that bugged the heck out of me about this book. The first is what the hell happened to the cover?????????? Did I miss something and the cover designer changed? The second thing that bothered me was that it took me a few chapters to get into the story. I mean The Immortal Game the first book had me on the edge of my seat from page one and I could not put the book down but it took me a few days to read Public Enemies.
Public Enemies starts off right where Immortal Game left off where Edie is still grieving the loss of her mother and she is trying to figure out a way to save her boyfriend Kian. She is stuck right in the middle of the game trying to save Kian and she has no idea who to trust or who can help her. The Harbinger is a matter of life and death and Edie wll have to find a way to get Kian back and to safety.
Can Edie save him or will they both succumb to the game........
Ann Aguirre is a New York Times & USA Today bestselling author with a degree in English Literature; before she began writing full time, she was a clown, a clerk, a voice actress, and a savior of stray kittens, not necessarily in that order. She grew up in a yellow house across from a cornfield, but now she lives in sunny Mexico with her husband, children, and various pets. She likes books, emo music, and action movies. She writes all kinds of genre fiction for adults and teens.
I love hearing from readers, and I make every effort to respond to all fan mail in a timely fashion. If you're interested in a blurb, please contact my agent using the information provided below. For all other requests, including charitable contributions, swag, interviews, and guest blogs, please contact my assistant,
Melissa Jolly at Author Rx.
She handles all my scheduling.
The 2B series (new adult romance)
I Want it That Way
(August 26, 2014)
As Long as You Love Me
(September 30, 2014)
The Shape of My Heart
(November 25, 2014)
The Sirantha Jax series (SF, completed)
Grimspace
(February 26, 2008)
Wanderlust
(August 26, 2008)
Doubleblind
(September 29, 2009)
Killbox
(August 31, 2010)
Aftermath
(August 30, 2011)
Endgame
(August 28, 2012)
The Dred Chronicles series (SF, Jax universe)
Perdition
(August 27, 2013)
Havoc
(August 26 2014)
Breakout*
(August 25. 2015)
The Corine Solomon series (UF, completed)
Blue Diablo
(April 7, 2009)
Hell Fire
(April 6, 2010)
Shady Lady
(April 5, 2011)
Forbidden Fruit (novella)
(May 8, 2013)
digital only, various formats
Devil's Punch
(April 3, 2012)
Agave Kiss
(March 5, 2013)
The Razorland trilogy (dystopian, completed)
Enclave
(April 12, 2011)
Outpost
(September 4, 2012)
Horde
(October 29, 2013)
The Immortal Game trilogy (paranormal / horror / romance)
Mortal Danger
(Fall 2014)
Public Enemies*
(August 5, 2015)
Infinite Risk*
(Fall 2016)
YA romance series (contemporary)
The Queen of Bright & Shiny Things
(April 7, 2015)
Steampunk series (as A.A. Aguirre, with husband Andres)
Bronze Gods
(April 30, 2013)
Silver Mirrors
(May 2014)
Paranormal romantic suspense as Ava Gray (completed)
Skin Game
(November 3, 2009)
Skin Tight
(June 1, 2010)
Skin Heat
(January 4, 2011)
Skin Dive
(July 5, 2011)
Apocalyptic romance with Carrie Lofty as Ellen Connor (completed)
Nightfall
(June 7, 2011)
Midnight
(September 6, 2011)
Daybreak
(December 6, 2011)
The Mammoth Book of Vampire Romance 2
Story: Circle Unbroken
(September 22, 2009)
The Mammoth Book of Paranormal Romance 2
Story: Princes of Dominion
(October 5, 2010)
Primal (as Ava Gray with Lora Leigh, Michelle Rowen, and Jory Strong)
Novella: Skin & Bone
(February 1, 2011)
Corsets & Clockwork (YA steampunk)
Story: Wild Magic
(UK: April 28, 2011 US: May 10, 2011)
'Til the World Ends (adult, dystopian)
Novella: Thistle & Thorne
(January 29, 2013)
*indicates forthcoming title(s)