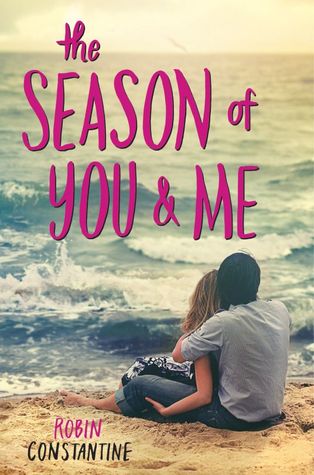 Synopsis:
Cassidy Emmerich is determined to make this summer—the last before her boyfriend heads off to college—unforgettable. What she doesn't count on is her boyfriend breaking up with her. Now, instead of being poolside with him, Cass is over a hundred miles away, spending the summer with her estranged father and his family at their bed-and-breakfast at the Jersey Shore and working as the newest counselor at Camp Manatee.
Bryan Lakewood is sick of nevers. You'll never walk. You'll never surf. You'll never slow dance with your date at prom. One miscalculated step and Bryan's life changed forever—now he's paralyzed and needs to use a wheelchair. This is the first summer he's back at his former position at Camp Manatee and ready to reclaim some of his independence, in spite of those who question if he's up for the job.
Cass is expecting two months dealing with heartbreak.
Bryan is expecting a summer of tough adjustments.
Neither of them is expecting to fall in love.
okay I have to say that I loved this book so much that it pains me to say there was two things that bugged me. I want to start with these two things first before I go into my review because I mean it really bothered me. This is a story about two teens looking for a change before senior year. For Cassidy she is looking to get over her breakup with her boyfriend and for Bryan he is trying to move on with his life after his accident caused him to be a paraplegic stuck in a wheelchair.
So you're thinking what couldn't you have liked about this story because you said you loved it. Well the author used a hashtag that irritated me #wheelchairperks. Good God I don't know why but everytime I read that phrase I would get annoyed. So I would hurry and read on so I could get to the better parts of the story. The second thing was the ending. Holy hell I hope there is a book two or a novella because I have to find out what happens to them.
This is a story of summer love and so much more. Cassidy needs to get over her ex Gavin and Bryan is trying to get used to his life in a wheelchair after an accident that he caused. When Cassidy and Bryan meet they both know there is something there between them but Bryan thinks no girl will want him because he is in a wheelchair but Cassidy soon shows him something different. As the two navigate through a friendship first they start to fall in love. As the summer goes on the two of them build such a loving friendship. The ending was good but I wanted no I needed more.
This is a summer must read!
Robin Constantine is a born-and-raised Jersey girl who moved south so she could wear flip-flops year-round. She spends her days dreaming up stories where love conquers all, eventually, but not without a lot of peril, angst, and the occasional kissing scene.
I'm a Jersey girl at heart. What does that mean? I tried to explain
it a bit here
. If you don't feel like following that link (but I hope you do, because that was fun to write!) the essence of a Jersey girl is this...I'm just like you but pronounce the word coffee weird. I grew up in the same town as George R.R. Martin but unlike him prefer to write contemporary novels (and I tend not to kill off my characters). I love a great rom-com - which when you think of it could be consideredcontemporary realistic fantasy (or would that be an oxymoron?) - one of my favorites is You've Got Mail. I graduated from Montclair State University with a BA in Communication Studies and worked briefly in theater publicity as a press assistant at a small PR firm located in the heart of Manhattan. That was a crazy job that required insanely long hours and lots of unconventional work (like picking up a Tony award after it had been engraved or getting up at the crack of dawn to accompany a client to the Macy's Thanksgiving Day parade) but I learned so much about who I was and what I wanted, and working in NYC was both insane and lovely at the same time. It wasn't until after I had my first child that I decided I wanted to seriously pursue my writing. I had this image of myself typing while the baby sat quietly on my lap. Um, yeah, that didn't happen. I had no clue. I did write, though. I joined SCBWI. Formed a critique group. Worked on my craft. Got rejected. Again. And again. And again. I wrote a crappy first novel. Then I wrote a second one which is the work that connected me with my agent. My third novel, The Promise of Amazing is the one that sold. Every day I'm so grateful that I get to make things up as my job. In my spare time I like to...wait, not sure I have much of that...but when I do I like to chill with my family and friends, bike ride, go to movies, get outside, travel. I'm a Disney and Harry Potter geek. I miss Jersey pizza. My favorite flip-flops are OluKai.