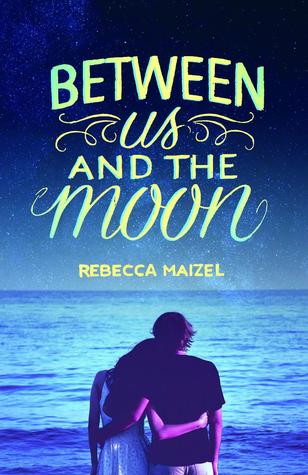 A luminous young adult novel that evokes Judy Blume's Forever for a new generation.
Ever since Sarah was born, she's lived in the shadow of her beautiful older sister, Scarlett. But this summer on Cape Cod, she's determined to finally grow up. Then she meets gorgeous college boy Andrew. He sees her as the girl she wants to be. A girl who's older than she is. A girl like Scarlett.
Before she knows what's happened, one little lie has transformed into something real. And by the end of August, she might have to choose between falling in love, and finding herself.
Fans of Jenny Han and Stephanie Perkins are destined to fall for this story about how life and love are impossible to predict.
Kindle Edition, 384 pages
Expected publication: June 30th 2015 by Harper Teen
Between Us And The Moon is a great summer story. As summer comes I am thinking beaches, fruits, and long walks on the beach. After looking at the cover of this book I knew I was going to read this book and love it.Summer romances happen all summer long and sometimes they last and sometimes they don't. I will not give away the ending but it is definitely perfect for this book.
This book is about a girl Sarah who lives in the shadow of her older sister Scarlett. She wants to be like her sister outgoing and have lot's of friend and a great boyfriend.But Sarah is just a simple girl who likes what she likes. Then Sarah and her family go to the Cape for the summer and she decides she is going to reinvent herself and be more like her sister.
This is where the story had me reading fast because she meets Andrew who is much older and in college and Sarah starts to lie and her lies snowball and things get a little crazy. When the summer is over and Sarah has to make a decision to tell the truth or keep up the lie what will she choose?
Summer love can either make or break the heart...........
Rebecca Maizel hails from Rhode Island, where she teaches high school literature at her alma mater the Wheeler School. She tries not to force her students to read her books, though. Rebecca is the author of several published novels for young adults, and recently achieved an MFA in Writing for Young Adults from Vermont College of Fine Arts. She also enjoys Indian food, her dog Georgie, and running moderately long distances.
.