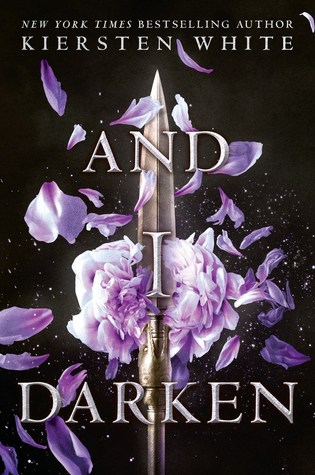 NO ONE EXPECTS A PRINCESS TO BE BRUTAL.
And Lada Dragwlya likes it that way. Ever since she and her gentle younger brother, Radu, were wrenched from their homeland of Wallachia and abandoned by their father to be raised in the Ottoman courts, Lada has known that being ruthless is the key to survival. She and Radu are doomed to act as pawns in a vicious game, an unseen sword hovering over their every move. For the lineage that makes them special also makes them targets.
Lada despises the Ottomans and bides her time, planning her vengeance for the day when she can return to Wallachia and claim her birthright. Radu longs only for a place where he feels safe. And when they meet Mehmed, the defiant and lonely son of the sultan, who's expected to rule a nation, Radu feels that he's made a true friend—and Lada wonders if she's finally found someone worthy of her passion.
But Mehmed is heir to the very empire that Lada has sworn to fight against—and that Radu now considers home. Together, Lada, Radu, and Mehmed form a toxic triangle that strains the bonds of love and loyalty to the breaking point.
From New York Times bestselling author Kiersten White comes the first book in a dark, sweeping new series in which heads will roll, bodies will be impaled . . . and hearts will be broken.
Holy mother lover what did I just read..... I mean I knew coming into this that it had some historical background but man the way that Kiersten has weaved this story had me on the edge of my seat. I mean I saw how long the story was but once I started reading I just could not put it down.
In this story we meet three main characters lada and her brother radu. They are ripped from their family and placed in the Ottoman court. Lada hates it and tries everything in her power to buck the system and escape this life. All her brother wants is a place where he can call home and feel safe and secure.
Then there is Mehmed who is the sultan's son. He really amps up this story because radu finally finds a friend but Lada is skeptical because he is the son of the ruler she hates. How can they be friends or anything else. This is where the story kicks off and is something so amazing I am going to stop with my review right now so I don't give it away but I will say that this is a must read book. I need book two like ASAP!!!!!!
KIERSTEN WHITE is the New York Times bestselling author of the Paranormalcy trilogy; the dark thrillers Mind Games and Perfect Lies; The Chaos of Stars; and Illusions of Fate. She also coauthored In the Shadows with Jim Di Bartolo. She lives with her family near the ocean in San Diego, which, in spite of its perfection, spurs her to dream of faraway places and even further away times. Visit Kiersten online at kierstenwhite.com and follow @kierstenwhite on Twitter.