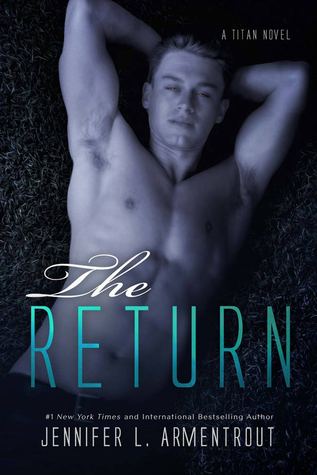 The Fates are cackling their bony asses off…
It's been a year since Seth made the deal with the gods that pledged his life to them. And so far, the jobs they've given him have been violent and bloody–which is kind of all right with him. But now Apollo has something else in mind for Seth. He's got to play protector while keeping his hands and fingers off, and for someone who really has a problem with restraint, this new assignment might be the most challenging yet.
Josie has no idea what this crazy hot guy's deal might be, but it's a good bet that his arrival means the new life she started after leaving home is about to be thrown into an Olympian-sized blender turned up to puree. Either Josie is going insane or a nightmare straight out of ancient myth is gunning for her.
But it might be the unlikely attraction simmering between her and the golden-eyed, secret-keeping Seth that may prove to be the most dangerous thing of all.
Because history has once again been flipped to repeat.
Book 1 in the new adult paranormal TITAN series, spin-off to the best selling COVENANT series.
Holy Holy Hades!!!!!!!!!!!!!!!!!!!!!
Seth's book was incredible! I mean I could not put it down and yes Jen you caused me another sleepless night!
It has been a year since the Sentinel and Seth made his decision. Seth is now done doing work for Hades and he is working for Apollo and Apollo has one goal for Seth and one goal only. The goal is quite simple protect the girl and let nothing happen to her. So why is his job so dam hard? Why is it every time he is near this girl he thinks about Alex? Lord Seth is going through hell but his mission is to to protect the girl and that is what he shall do.
Reading this book had me on pins and needles because every time Seth would do something he would get in his protective mode that it made it hard for him to show his true feelings for Josie. Then you have Josie who has no idea whether or not she is going crazy or not but she knows something is happening to her and she has this hunk Seth protecting her.
Jen you have done it again and I need book two like ASAP! Great book I will buy for my favorite book shelf.
heard about her state aren't true. When she's not hard at work writing. she spends her time reading, watching really bad zombie movies, pretending to write, and hanging out with her husband and her Jack Russell Loki.
Her dreams of becoming an author started in algebra class, where she spent most of her time writing short stories….which explains her dismal grades in math. Jennifer writes young adult paranormal, science fiction, fantasy, and contemporary romance. She is published with Spencer Hill Press, Entangled Teen and Brazen, Disney/Hyperion and Harlequin Teen. Her book Obsidian has been optioned for a major motion picture and her Covenant Series has been optioned for TV. Her young adult romantic suspense novel DON'T LOOK BACK was a 2014 nominated Best in Young Adult Fiction by YALSA.
She also writes Adult and New Adult contemporary and paranormal romance under the name J. Lynn. She is published by Entangled Brazen and HarperCollins.
Jennifer would love to hear from you. If you have questions about any of her books, would like to set up an interview, book signing, etc, please use the email address below. Please check out each book/series individual page for more information about each title and the FAQ section.
For rights information on any of her titles, please contact Kevan Lyon from Marsal Lyon Literary Agency.
If you are requesting an ARC please contact the publisher of that book.
To contact Jennifer directly, please email: jenniferlarmentrout@live.com