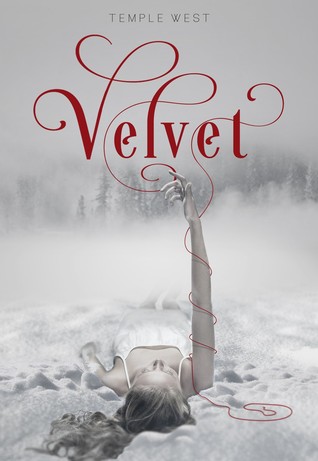 First rule of dealing with hot vampire bodyguards? Don't fall in love.
After losing both her parents before age seventeen, aspiring designer Caitlin Holte feels like her whole world has been turned upside down, and that was before the terrifying encounter with a supernatural force. Then, she learns that her hot bad-boy neighbor, Adrian—who might have just saved her life—is actually a half-demon vampire.
Suddenly Caitlin is stuck with a vampire bodyguard who feels that the best way to protect her is to become her pretend boyfriend. Trouble is, Caitlin is starting to fall in love for real, while Adrian can never love a human. Caitlin trusts Adrian to keep her safe from his demon father, but will he be able to protect her heart?
CAITLIN IS YOUR TYPICAL ORPHAN:
...pissed off and grieving. After her mother dies of bone cancer, she's uprooted to Stony Creek, a pitiful excuse for a town in the rural mountains of upstate New York. Stuck living on her aunt and uncle's struggling horse ranch, Caitlin vows to simply survive until she graduates high school. Then, it's on to New York and wrangling a scholarship at The Fashion Institute so she can become a designer and start her own line.
But shortly after arriving in Stony Creek, a freak storm sets her on a dangerous path: right in the middle of vampires, demons, and age-old secrets. The only person she can trust? Adrian, the vampire who rescued her. Problem is, he has to pretend to be her boyfriend in order to keep his status as her personal bodyguard under wraps. And in a small town, it's not long before some secrets get real big.
WORDS
114,000
LANGUAGE
English
RELEASE DATE
May 12, 2015
PUBLISHER
Swoon Reads (Macmillan)
FORMAT
paperback, eBook
AWESOMENESS LEVEL
Super Awesome
GENRE
YA paranormal romance
UNOFFICIAL THEME SONG
ISBN-10
1250057086
ISBN-13
978-125005708
Holy Vampires and Demons!
I loved this book so much. I had so much fun reading it and when I came to the end I wanted to keep reading and wished I had book two to read because lordy lordy I need more of Caitlin and Adrian.
One of my favorite quotes from the book is "First rule of dealing with hot vampire bodyguards? Don't fall in love."
Caitlin Holte has had a great life until her mother dies from cancer. When she is left parentless she is sent to live with her aunt and uncle who live in a small country on a ranch. Caitlin is horrified because she has never been on a ranch and she has never met her aunt or uncle. All she wants to do is graduate high school and go to college in New York for Designers.
As if her world is not turned upside down already she encounters a supernatural being who wants her. She is saved by her hot neighbor Adrian. She thanks him for saving her and that is when her world really turns upside down because Adrian tells her he needs to protect her and they need to come up with a plan for them to always be together. So Adrian tells her they will tell people they are dating.
The only problem is is that Caitlin is falling in love with Adrian and Adrian tells Caitlin he can not date humans because he is a demon vampire and it is forbidden to be with humans. Plus he reveals to Caitlin that the person who wants her is his demon father.
What will happen to Caitlin and Adrian? Will his father get what he wants...... or will Caitlin get what she wants Adrian.......
The debut author of the YA paranormal romance Velvet is as nerdy in real life as she is on the Twitter. Armed with a very shiny English degree, she spent four months in Oxford holed up at the Radcliffe Camera amongst the hush of ancient books and the rich musk of academia. Returning to Los Angeles, she acquired a concurrent degree in film, mostly as an excuse to write essays about The Princess Brideand Hook. She can sew (poorly), drive stick (please fasten your seatbelt), and mostly lift her feet off the ground while stuttering into first gear on a very small motorcycle. She currently lives in Seattle and is the proud mother to a one-year-old laptop and a vintage Remington typewriter.
Check out the footer to find her on Swoon Reads, Goodreads, Instagram, Pinterest, Tumblr, YouTube, Google+ and Twitter. Or you can pre-order her book, if you're into pre-ordering AWESOME THINGS.