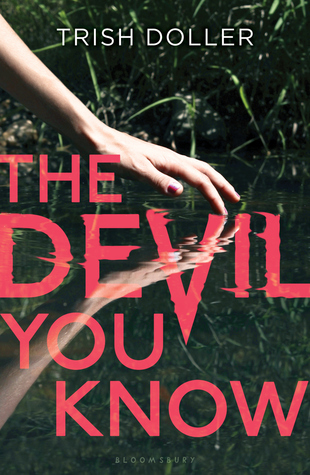 Eighteen-year-old Arcadia wants adventure. Living in a tiny Florida town with her dad and four-year-old brother, Cadie spends most of her time working, going to school, and taking care of her family. So when she meets two handsome cousins at a campfire party, she finally has a chance for fun. They invite her and friend to join them on a road trip, and it's just the risk she's been craving-the opportunity to escape. But what starts out as a fun, sexy journey quickly becomes dangerous when she discovers that one of them is not at all who he claims to be. One of them has deadly intentions.
A road trip fling turns terrifying in this contemporary story that will keep readers on the edge of their seats.
Okay I first have to say that I love Trish's books but this one really really creeped me out.
I loved the small town feeling and crazy arse Cadie. I felt bad at first for Cadie's family life. She had a lose in her life and she had to step up and take over for things with the family. She is sick of the small town same mundane things she does so when she is offered to go on a road trip with two boys she is excited and goes along.
But once on the road trip she finds out that everything is not what it seems. She is having fun but there is just something under the surface and when things stat to go array Cadie realizes that the grass is not always greener on the other side.
Must read suspense that will have you on the edge of the seat wanting and needing to know what happens next.
I have been writing for as long as I can remember, but didn't try to be a published author until more recently, something for which you should be thankful.
I was born in Germany, grew up in Ohio, and graduated with a degree in journalism from Ohio State University. Married someone really awesome and moved around with him a bit from Maine to Michigan and back to Ohio. I've worked as a radio personality and as a staff writer for my hometown newspaper. I also had a couple of kids along the way who have become two of the most interesting adults I've ever met.
These days I live, work, and sail in Florida with a relentlessly optimistic border collie and a pirate.
web: trishdoller.com
twitter: @trishdoller
tumblr: trishisthinkingagain