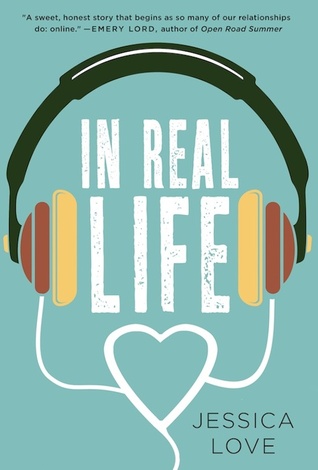 Hannah Cho and Nick Cooper have been best friends since 8th grade. They talk for hours on the phone, regularly shower each other with presents, and know everything there is to know about one another.
There's just one problem: Hannah and Nick have never actually met.
Hannah has spent her entire life doing what she's supposed to, but when her senior year spring break plans get ruined by a rule-breaker, she decides to break a rule or two herself. She impulsively decides to road trip to Vegas, her older sister and BFF in tow, to surprise Nick and finally declare her more-than-friend feelings for him.
Hannah's romantic gesture backfires when she gets to Vegas and meets Nick's girlfriend, whom he failed to mention. And it turns out his relationship status isn't the only thing he's been lying to her about. Hannah knows the real Nick can't be that different from the online Nick she knows and loves, but now she only has one night in Sin City to figure out what her feelings for Nick really are, all while discovering how life can change when you break the rules every now and then.
Oh man where do I start with this review.......
I really really loved this book. It came right on time because I had just finished an awesome book and I was on such a high I knew I needed a great book to follow or I would scream.
Reading the book description does this book no justice. I mean there are so many twists and turns I was literally yelling at the book. I was so mad at Nick and Hannah forget it. She is so sheltered it is not funny. Homegirl reminded me of someone I knew and when she finally shook off her sheltered life she went buck wild.
Nick and Hannah have been best friends since eighth grade. They talk all day long via text and messaging on the computer. The only problem they have is that they have never met in real life. So when Hannah finds out Nick is playing in Vegas she decides to surprise him by visiting him.
Things get crazy on this road trip and Hannah and Nick have to figure out what is going to happen between them.
What I loved the most is that Nick and Hannah met online. Have you ever met someone online and started talking and became fast friends only to meet them in person and find out that they are not what they have been online. This is a story about online friends that met each other in real life and things are not always as they seem.
This is a must read for everyone who loves a great story about finding yourself and friendships.
Jessica is a high school English teacher who lives in Southern California with her husband, her son, and their two tiny dogs. She's working on her Master's Degree in Writing for Children and Young Adults from Spalding University, and her big love is contemporary YA romance. Jessica spends all of her free money on concerts, constantly tries to prove that blondes have more fun, and is pretty much always on the internet.
IN REAL LIFE will be released from St. Martin's/Thomas Dunne on March 1, 2015. PUSH GIRL, co-written with Chelsie Hill from Sundance Channel's reality TV show Push Girls, is out now.
Frequently Asked Questions
What made you want to write? How long have you been writing?
I've loved writing since I was a little kid. I wrote stories when I was younger, I wrote letters to my collection of pen pals across the country when I was a teenager, and I wrote daily in my xanga blog in my 20s.
It wasn't until November 1, 2008, though, that I wrote the first words of a novel. I remember the date because it was the start of
NaNoWriMo
. I always like crossing things off my bucket list, and I'd recently made a list of goals for myself, crazy things like running a marathon (which I did! Finished the LA Marathon in 2008!), and I put "write a piece of fiction" on there as well. I decided NaNoWriMo was as good a time to start as any. I "won" NaNoWriMo that year, but it took me three years of work on that book to get it into shape. Working on that book was how I taught myself how to write a novel.
How did you get hooked up with Chelsie Hill to work on PUSH GIRL?
It was just perfect agent/editor matchmaking!
I've been wanting to write a book! Can you co-write it with me?
Working with Chelsie on PUSH GIRL was a really cool experience! When I joined in, Chelsie already had a deal with our publisher, and they found me after through
my literary agent
. Currently, any of my writing work goes through my agent, and I'm working on a bunch of my own books right now.
Can you read my writing?
Congratulations on writing something and getting it to the point where you're willing to share it with others! That's awesome! I wish I had time to read it and give you feedback, but, unfortunately, I don't. With teaching full time, writing books, and getting my MFA, I just don't have any free time to add new critique partners to the mix. But there are lots of great places online to get hooked up with amazing critique partners and beta readers to help take your writing to the next level. Good luck!
Who are your favorite authors? What are your favorite books?
Some of my favorite authors include Gayle Forman, Stephanie Perkins, Sarah Dessen, Markus Zusak, John Green, Maggie Stiefvater, Laini Taylor, Rainbow Rowell, Sarah Ockler, and Courtney Summers. That's only the beginning, though. I fall in love with new authors all the time.
My list of favorite books changes literally every day. You can see a list of all the books I've read since 2008
here
.
Is Love your real last name?
Yes. It's the name on my birth certificate, not one that I made up for writing. I grew up with this name, and, let me tell you, you are not the first person to tell me "I LOVE your last name! Haha!"
Is your hair naturally that color?
No. But it should have been.
How tall are you?
I'm 6 feet tall in my bare feet. I'm what they call "a tall drink of water."
What are your dogs' names? What kind of dogs are they? Where did you get them?
Gunner, who is a Mini Schnauzer / Yorkie mix, came from a girl on CraigsList who was giving him away. She had raised him since he was a tiny puppy, and he was very loved and perfectly trained. It's unbelievable to me that she was giving him away because, as anyone who has met him will tell you, he is pretty much the best dog ever to walk the Earth.
Patrick, a Fox Terrier / Chihuahua mix, is the newest member of our family. We got him from the
Pet Rescue Center
, an amazing rescue in Mission Viejo, CA, who saved him from the local high-kill shelter on his last day before euthanasia. Patrick thinks everything is a game and he loves to play. He's also a huge cuddler, and when he's not chewing on one of his toys he can be found curled into the tightest ball on my lap.
I love my dogs SO much.
THOSE FACES!