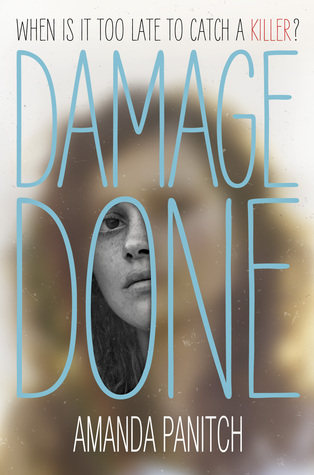 22 minutes separate Julia Vann's before and after.
Before: Julia had a twin brother, a boyfriend, and a best friend.
After: She has a new identity, a new hometown, and memories of those twenty-two minutes that refuse to come into focus. At least, that's what she tells the police.
Now that she's Lucy Black, she's able to begin again. She's even getting used to the empty bedroom where her brother should be. And her fresh start has attracted the attention of one of the hottest guys in school, a boy who will do anything to protect her. But when someone much more dangerous also takes notice, Lucy's forced to confront the dark secrets she thought were safely left behind.
One thing is clear: The damage done can never be erased. It's only just beginning. . . .
This book was really amazing. I went in reading it with an open mind because I knew it was going to be a thriller and have its ups and downs and highs and lows. So as I started reading it I was like holy hell this is a great book, a hidden jem.
Julia Vann has everything. She has a boyfriend and a twin brother who means everything to her and a best friend she wouldn't trade the world for. Then all it takes is 22 minutes to change her life as well as her family's life. She has become the gossip of her town and her family is ready to move on and get a fresh start by moving and changing their names.
So now Julia is Lucy Black in a new school and new house. She has a new best friend and a new boyfriend but things are still the same for her. See her brother is accused of doing a horrible crime and her family now has a scarlet letter on their backs and they are ready to move on. But Lucy still can't get used to the name change and the new school and the boy who will do anything for her.
As Lucy tries to move on her brother and his therapist come back into her life and start to change things up and she is worried that they will expose the truth of really happen in her old school that has changed her life as well as her family's life.
Will Julia Vann be exposed or will she be safe from her hidden past....... Only one person can expose the truth and in the end will he tell the world what really happened????????
I wrote my first book, The Two Sisters, when I was a little kid; it was an illustrated tale about two sisters who just couldn't get along and the way the brilliant, fun, worldly older sister showed the obnoxious, annoying, and inexplicably smelly little sister the light (shout-out to my younger sister. Love you!). Now I'm the author of DAMAGE DONE (out now!) and NEVER MISSING, NEVER FOUND, out in June 2016. I'm represented by Merrilee Heifetz of
Writers House
and she is the best ever.
I also do ghostwriting and work-for-hire in young adult fiction/non-fiction, middle grade fiction/non-fiction, and adult fiction. If you're looking for a writer for a project, whether it's your own or it's IP, email me! I'd love to discuss.
When I'm not writing or reading, I'm usually trying out a new restaurant, trying out a new recipe, or thinking about food in some way, shape, or form, or else I'm out running or hiking. I also like to complain about how terrible it is to live in New York City, because I grew up in the New Jersey Pine Barrens where I was surrounded by trees and animals and now I'm surrounded by other people and concrete and garbage.
To make up for THE TWO SISTERS, I promised my sister I would give a public shout-out to her pet tortoise. Hi, Leo! Now we're even.