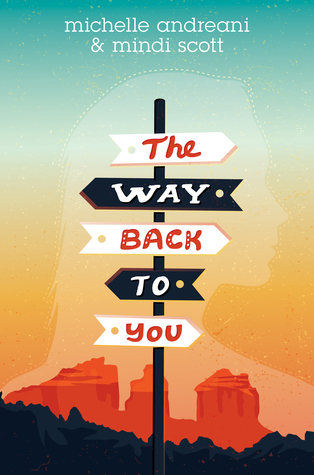 Synopsis:
In this witty, heart-tugging novel, two teens take a spontaneous road trip across the Southwest to meet three strangers who received the life-saving organs of their late best friend—charting a journey of loss, hope, and love along the way.
Six months ago, Ashlyn Montiel died in a bike accident.
Her best friend Cloudy is keeping it together, at least on the outside. Cloudy's insides are a different story: tangled, confused, heartbroken.
Kyle is falling apart, and everyone can tell. Ashlyn was his girlfriend, and when she died, a part of him went with her. Maybe the only part he cares about anymore.
As the two people who loved Ashlyn best, Cloudy and Kyle should be able to lean on each other. But after a terrible mistake last year, they're barely speaking. So when Cloudy discovers that Ashlyn's organs were donated after her death and the Montiel family has been in touch with three of the recipients, she does something a little bit crazy and a lot of out character: she steals the letters and convinces Kyle to go on a winter break road trip with her, from Oregon to California to Arizona to Nevada. Maybe if they see the recipients—the people whose lives were saved by Ashlyn's death—the world will open up again. Or maybe it will be a huge mistake.
With hundreds of miles in front of them, a stowaway kitten, and a list of people who are alive because of Ashlyn, Cloudy and Kyle just may find their way to back to her...and to each other.
A Deleted Scene from THE WAY BACK TO YOU (Or more accurately, An Old Version of a Heavily Revised Scene) In the final version of THE WAY BACK TO YOU, this scene in a Palm Springs parking lot (almost halfway into the book) exists, but it's Kyle who's more hyper instead of Cloudy.
Other notable changes: Cloudy's shaving cut, Kyle's Band-Aid purchase, and the discussion about body-hair removal no longer exist. The shaved-eyebrows discussion does still occur, but in a very different context.
Kyle
Cloudy is on a mission—a mission to create the best gift basket possible for under thirty bucks. We're breathing in the dry Palm Springs air while standing at the back of my vehicle with the hatch open in a strip mall parking lot. Arm is dozing on her Pillow Pet in the backseat, and I'm eating an energy bar, watching Cloudy as she puts her non-cheering cheer skills to use. She's arranging blue-and-white-striped mugs in a blue-and-white-polka-dotted basket (Dollar Store purchases), along with chocolate bars, biscotti, and a variety of coffees, teas, and hot cocoas. As soon as she's done, we'll deliver it to Freddie Blackwell, Ashlyn's lung recipient.
We'll try, at least. I'm looking forward to this (I think), but not as much as Cloudy, who has been repeating all morning the many grateful and wonderful things Freddie wrote in his email to the Montiels, even though I already read it myself. "His new house sounds nice," she says, placing a box of tea into the basket with careful consideration. "All brand-new furniture and artwork. I can't wait to see it. I mean, I'm sure he won't invite us in, but we'll see the outside, at least, with the mountains behind it." Instead of snow like in Bend right now, the bumps in the distance are covered with brown-green grass and bushes that look like a layer of dirt and moss from where we're standing. "Those are mountains? They look like hills to me." "Could be. Didn't he say 'mountains' in his email?" The Scotch tape (which she's using to keep each item exactly where she wants it in the configuration) slips from her fingers and clatters to the ground.
As I bend to pick it up for her, a mess of red on her white sandal catches my eye. Blood has soaked through a bandage on her ankle and is dripping onto the pavement. "Um, you're bleeding?" Looking down, she lets out a scream that sounds more like frustration than shock. "What did you do to yourself?" I ask. "Three words: Annoying. Shaving. Incident. Travel razors are the worst. The cut isn't as deep as all this gore would make you believe, though. Do you think you could run in and get Band-Aids so Freddie doesn't faint at the sight of me?" "Definitely." As I head back to the grocery store, she calls out, "I like superheroes better than princesses!" "I had a feeling!" I yell back. At the automatic door, an elderly woman makes her way in ahead of me. She isn't slow about it, but like everyone else I've seen out and about in Palm Springs, she's wearing long pants and a sweater, while I'm in shorts. It's hard for me to believe they all find it cold here.
I hurry to find the aisle with first-aid items, and scan the shelf until I spot Spider-Man Band-Aids. I also grab disinfectant wipes. As I'm rushing up to the register a few seconds later, it occurs to me that it's okay to slow down since Cloudy isn't with me. To say she's hyper this morning is an understatement. It's only 9:15, but she's already been go, go, go! for over three hours. My own amped-up mood reminds me of how I used to feel when I spent time with Ashlyn or Matty (or especially with Ashlyn and Matty): motivated, energized, ready for anything. First, Cloudy woke me up early so we could each shower, say goodbye, and get out the door while Jade and her parents were still groggily getting ready. (I'd thought we'd be staying with them for at least one more night. Cloudy apparently changed her mind about that, but I'm not complaining.) Then we made the two-plus-hour drive to Palm Springs, picked up the coffee and stuff, and waited impatiently for nine o'clock to roll around so she could buy the last of what she needed at the Dollar Store the very minute it opened.
After what Jade said while Cloudy was buying our milkshakes two nights ago, I started paying closer attention to decide whether she really could have seen, in one instant, something about Cloudy that everyone in Bend is missing. Maybe there were a few times yesterday when Cloudy was quiet, but I wouldn't have thought anything of it if Jade hadn't tried to plant that seed in my mind. And after they got back from their run last night and were hanging out with Arm and me in the family room, it was actually Jade who came across as extra contemplative while Cloudy seemed cheerful. I pay for the first-aid supplies. Back at the car, Cloudy shows me her finished gift basket, which she's wrapped in crinkly, plasticky stuff and tied with blue ribbon. "Looks awesome," I tell her. "What can I say, I'm a gift-basket pro." She hops up, holding the sides of her skirt against her thighs as she takes a seat and lets her legs dangle from the back of the vehicle. Handing over the wipes and bandages, I sit beside her while she cleans the blood off her ankle, foot, and shoe.
I can't look away from Cloudy's face while she concentrates on her wound. Ever since I woke up on the Deckers' couch yesterday morning, I've been so distracted by this girl. I like that we're able to talk to each other again. I like getting to spend my days with her. I like that she looks at me as if I'm her friend. I like . . . her. More than I should, I think. "Isn't body-hair removal stupid when you think about it?" she asks. "Some guys wax their chest and backs. Some women wax everything. People pay thousands for laser treatments. Why? And who decided that one gender should be as hairless as possible, but not the other?" "Maybe all of this will change in the future," I tell her. "Soon, men will have smooth legs, too. And everyone—guys and girls—will have bald heads and no eyebrows. We'll follow the fashions of ancient Egypt or something." "Do you remember when Crystal Curby shaved off her eyebrows last year? She said it was a sign of mourning because her cat died. That that's the real reason Egyptians did it. It wasn't a fashion statement." "So, whenever someone died, they'd have to shave their eyebrows?" "Only when their cats died. They worshipped them, you know." She glances over her shoulder toward Arm in the backseat. "Kind of like you with a certain bundle of fur." "Well, she is the coolest cat in the world."
As Cloudy lowers her arm again, it brushes mine. It shouldn't be a big deal, but when our skin touches, all this heat emanates through me. The convoluted history of Cloudy and me means I should tamp it down, knock it off, get over it. I don't want to, though.
I have to say that I loved this story. It is such a heartwarming story that takes you on a journey of love, life, and friendship.
Cloudy and Kyle have one thing in common and that is Ashlyn. But when they lose her to an accident they are devastated. Cloudy has lost a piece of herself. She no longer has a best friend a sister a person who she can go to with anything. Kyle has totally died inside. He can't keep it together and everyone sees it.
Then Cloudy finds out that Ashlyn's parents donated her organs to other people and she gets it in her head to find out who they are and what part of her best friend Ashlyn they received. So she gets the list of names and goes to Kyle and tells him about the organ donation and how they should take a road trip and meet them. At first Kyle isn't sure he wants to do it because he and cloudy are not friends but soon she convinces him and he goes for the road trip.
Once on the trip Cloudy and Kyle will discover many things about themselves as well as others.
Hi! I'm Michelle.
I was born in New York City, and have never lived anywhere else. (I should maybe try at some point? What's your town like? Does it have weird bugs?)
I first learned to drive a car when I was in my twenties, which is totally normal because I'm a New Yorker, I swear! I also have two agoraphobic cats who would not be great at road trips, honestly, but they make up for that with extreme cuteness.
I am a liker of many things. These things include staying in, going out dancing, love stories, beach air, milkshakes, pop songs, and Luna Lovegood.
I am also a disliker of things, namely my terrible memory (though I'll never forget the word that cost me the Spelling Bee in third grade: Dinosaur. Dinosaur. GOD. Just . . . It's fine.), talking on the phone, that gross noise people make when they eat, and humidity. Blech.
Other ways to say hi:
Mindi Rochelle Scott lives near Seattle, Washington, USA with her drummer husband in a house with a non-sound-proof basement.
Freefall
, her first novel, was published by Simon Pulse in 2010. Her second novel,
Live Through This
, was published (also by Simon Pulse) in 2012. She contributed a chapter to Violent Ends, a collaborative novel written by 17 young adult authors (out in 2015), and co-wrote, along with
Michelle Andreani
, the 2016 novel
The Way Back to You
. She is represented by Jim McCarthy of
Dystel & Goderich
.
Do you have playlists for your books?
I do! Find them here: