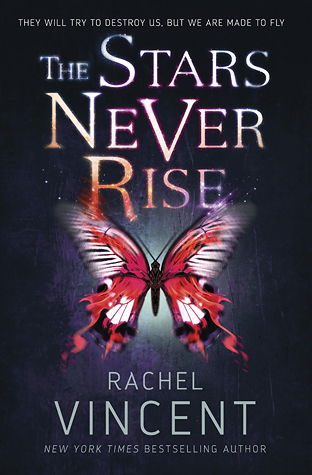 Sixteen-year-old Nina Kane should be worrying about her immortal soul, but she's too busy trying to actually survive. Her town's population has been decimated by soul-consuming demons, and souls are in short supply. Watching over her younger sister, Mellie, and scraping together food and money are all that matters. The two of them are a family. They gave up on their deadbeat mom a long time ago.
When Nina discovers that Mellie is keeping a secret that threatens their very existence, she'll do anything to protect her. Because in New Temperance, sins are prosecuted as crimes by the brutal Church and its army of black-robed exorcists. And Mellie's sin has put her in serious trouble.
To keep them both alive, Nina will need to trust Finn, a fugitive with deep green eyes who has already saved her life once and who might just be an exorcist. But what kind of exorcist wears a hoodie?
Wanted by the Church and hunted by dark forces, Nina knows she can't survive on her own. She needs Finn and his group of rogue friends just as much as they need her.
Add The Second Book To Your To Be Read List On Goodreads Coming Out 2016
First I have to say I love love love the start to this series. I love the good VS evil and the world that Rachel has set up. It is where Immortal Souls are in grave danger of being taken by soul sucking demons. The world is on lock down contained for their own good but the truth of the matter is that they are being shaped and monitored for another reason. Only the worthy can procreate children. They are the chosen ones.
Nina and her sister Mellie are in a race of time. Instead of Nina worrying about her soul she is hell bent on saving her sister Mellie. See Meillie has a secret that could kill her and Nina and Nina will do anything to keep them safe from harm even if that means she has to trust the one person she does not trust, Finn. Finn and his rouge of bandits help Nina and Mellie out. Nina and Finn know that souls are in short supply due to the soul suckers taking anyone's soul at will.
Nina knows that at anytime someone can find out Mellie's secret and that would not be good. The demons are ruthless and don't care whose soul they take. Everyone knows to be careful and mind their business but what will happen to Nina and Mellie and Finn and The Rogues?
This is must read and I need to buy it and re-read it because I love me some good VS evil!
The Stars Never Rise Quotes:
"I opened my mouth to tell her that everything would be okay, but the words melted like sugar on my tongue-sweet yet insubstantial."
"Maddock stabbed his fried egg with his fork, and bright yellow yolk bled all over his plate like a sunshine hemorrhage."
[Note: Though Rachel's blog entries are cross posted here, she does not frequent Goodreads. The best ways to contact her are FB, Twitter, or her Wordpress blog. PLEASE DO NOT SEND HER MESSAGES HERE. SHE DOES NOT CHECK THEM.]
A resident of Oklahoma, Rachel Vincent has a BA in English and an overactive imagination, and consistently finds the latter to be more practical. She shares her workspace with two black cats (Kaci and Nyx) and her # 1 fan. Rachel is older than she looks-seriously-and younger than she feels, but remains convinced that for every day she spends writing, one more day will be added to her lifespan.