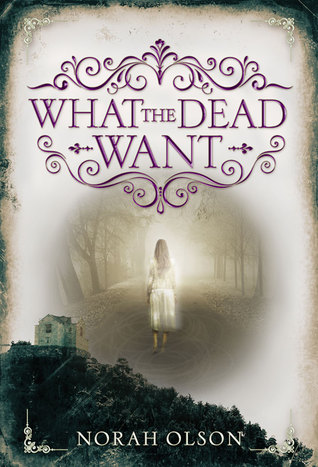 16 -year-old Gretchen takes photographs to understand the world around her, a passion her mother Mona fostered and encouraged when she was still around. Since her mom disappeared years ago, Gretchen and her dad have lived on their own in New York City, haunted by Mona's absence.
When Gretchen's great aunt Esther calls unexpectedly to tell her that she has inherited the pre-Civil War mansion on her mother's side of the family in upstate New York, Gretchen understands nothing except that her aunt needs her help. But what she finds there is beyond her imagination. The house is crumbling apart, filled with stacks of papers and journals from decades, even centuries past, and it's crawling with rodents. It's also full of secrets and a legacy of racism and violence so reprehensible that the ghosts of the past are exacting revenge on the living.
Somehow the mystery of Mona's disappearance and the atrocities that happened on the land during the Civil War are inextricably intertwined, and it's up to Gretchen to figure out how…before even more lives are lost.
This was a great mystery story filled with haunting ghosts and secrets and lies that added up to something mysterious. I am not sure if this should be called a horror story as it was more mystery than horror. But I loved it none the less.
In this story we meet Gretchen who loves taking pictures. She gets this love from her mother who taught her how to take pictures. But Gretchen is a sad girl now because her mother has disappeared and has not been seen in a few years. She now lives alone with her father.
Then one day Gretchen's life changes when she gets a phone call from her aunt explaining to her that she has inherited a house. When Gretchen goes to the house she finds this run down mansion that is filled with secrets and ghosts.
What Gretchen unfolds is a mystery and may just help her find her mother. This is a great read that I read in two days.