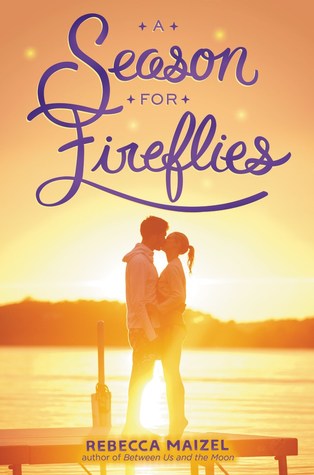 A story of second chances from the author of Between Us and the Moon, which Kirkus Reviews called "what first love is meant to be."
A year ago, Penny Berne was the star of her high school's theater department, surrounded by a group of misfit friends and falling in love for the first time. Now her old friends won't talk to her, her new best friend is the most popular girl in school, and her first love, Wes, ignores her. Penny is revered and hated. Then, in a flash, a near-fatal lightning strike leaves Penny with no memory of the past year—or how she went from drama nerd to queen bee.
As a record number of fireflies light up her town and her life, Penny realizes she may be able to make things right again—and that even if she can't change the past, she can learn to see the magic where she never could before.
This captivating new novel about first love, second chances, and the power of memory is perfect for fans of Lauren Oliver's Before I Fall and Katie Cotugno's How to Love.
First I want to say that I have been in a reading funk lately. It seems to me every book I read is crazier than the next. First I read love stories, then I read action, then dystopian and back to love stories. I needed a change and this is the book that was a spark in my reading.
This is a story about a girl who has it all then loses it only to regain it and so much more. This story is written with such passion and the descriptions of people and places was amazing and the fireflies OMG. After reading this story I looked up what exactly fireflies are and this is what I found from National Geographic "Fireflies are familiar, but few realize that these insects are actually beetles, nocturnal members of the family Lampyridae. Most fireflies are winged, which distinguishes them from other luminescent insects of the same family, commonly known as glowworms."
After reading the story and reading about fireflies I understood the story so much better. I have to say the author nailed this book! This is a must read for all this summer.
Rebecca Maizel hails from Rhode Island, where she teaches high school literature at her alma mater the Wheeler School. She tries not to force her students to read her books, though. Rebecca is the author of several published novels for young adults, and recently achieved an MFA in Writing for Young Adults from Vermont College of Fine Arts. She also enjoys Indian food, her dog Georgie, and running moderately long distances.
Website: