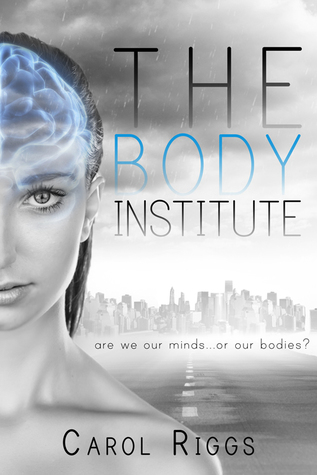 Meet Morgan Dey, one of the top teen Reducers at The Body Institute.
Thanks to cutting-edge technology, Morgan can temporarily take over another girl's body, get her in shape, and then return to her own body—leaving her client slimmer, more toned, and feeling great. Only there are a few catches…
For one, Morgan won't remember what happens in her "Loaner" body. Once she's done, she won't recall walks with her new friend Matt, conversations with the super-cute Reducer she's been text-flirting with, or the uneasy feeling she has that the director of The Body Institute is hiding something. Still, it's all worth it in the name of science. Until the glitches start…
Suddenly, residual memories from her Loaner are cropping up in Morgan's mind. She's feeling less like herself and more like someone else. And when protests from an anti–Body Institute organization threaten her safety, she'll have to decide if being a Reducer is worth the cost of her body and soul…
First I have to say that I would love to be in another body and change it. I would love to be someone else who does not have a busy life. I would love to lose all the weight and be toner than I am but I am not sure I would want to pay the price for having all those changes.
Morgan Dey is one of the top ten Reducers at The Body Institute. She takes over another girls body and changes her body by getting it in shape and then she returns to her own body where she resumes her reducer life. This seems like the life right? well here are the downs to doing this. She will not remember her loaner body. She won't remember the Reducer she met and flirt with and she won't remember the new friend she made Matt.
To make matters worst she is starting to get some weird feelings about the Director of The Body Institute. The glitches are appearing more frequently and she can't make heads or tails of what is going on. She sees her loaner bodies and what she has done for them. Then if things couldn't get worse protesters from an anti-body institute threaten her safety.
What is morgan to do? Run or fight the anti-body institute?
I'm a YA (Young Adult) writer, experimenting lately with MG (Middle Grade), which means I write books for tweens, teens, and adults. My sci-fi debut novel THE BODY INSTITUTE explores themes of body image and identity. I live in the beautiful, green state of Oregon and have a Studio Arts degree; I'm an SCBWI member.
You'll usually find me in my writing cave, surrounded by my dragon collection and the characters in my head. I also enjoy reading--mostly young adult novels--as well as drawing, painting, and quilting. I also attend writing conferences, walk with my husband, and enjoy music and dance of all kinds.
Email me! carolriggsauthor [at] gmail [dot] com