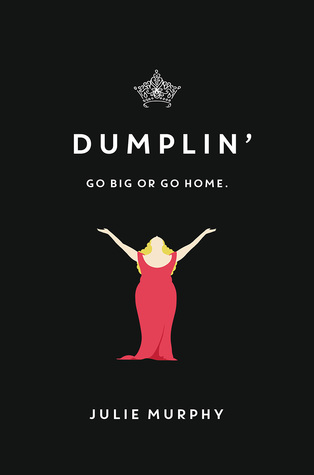 Self-proclaimed fat girl Willowdean Dickson (dubbed "Dumplin'" by her former beauty queen mom) has always been at home in her own skin. Her thoughts on having the ultimate bikini body? Put a bikini on your body. With her all-American beauty best friend, Ellen, by her side, things have always worked . . . until Will takes a job at Harpy's, the local fast-food joint. There she meets Private School Bo, a hot former jock. Will isn't surprised to find herself attracted to Bo. But she is surprised when he seems to like her back.
Instead of finding new heights of self-assurance in her relationship with Bo, Will starts to doubt herself. So she sets out to take back her confidence by doing the most horrifying thing she can imagine: entering the Miss Clover City beauty pageant—along with several other unlikely candidates—to show the world that she deserves to be up there as much as any twiggy girl does. Along the way, she'll shock the hell out of Clover City—and maybe herself most of all.
With starry Texas nights, red candy suckers, Dolly Parton songs, and a wildly unforgettable heroine— Dumplin' is guaranteed to steal your heart.
This book was hilarious! I mean I am just going to be honest I am heavy set and I have had people look at my children who are skinny as hell and say things. I also had such an embarrassing moment at an amusement park where my son wanted me to go on this roller coaster and I told him I did not think I could fit in it but he said mom cut it out you can. Well we get in and the young boy comes over to lock us in and he is pushing and I am sucking in my gut when he turns to me red face and says to me ma'am it won't lock because you are a little to big to fit in. I busted out laughing so hard because he was embarrassed that I laughed until I cried.
Willowdean Dickson is my girl. Her mother calls her Dumplin because she is heavy but that does not stop her from dreaming about her being skinny. Then she meets Bo and they begin a relationship but it is weird so Willow sets out to prove to people that fat girls can do anything skinny girls can. She enters The Miss Clover City Beauty Pageant. She out does herself and proves that being big does not have to have limitations.
I am a potty-mouthed Southern belle who was born in Bridgeport, Connecticut, but found her home in Fort Worth, Texas. I've never seen Star Wars, but have yet to meet a made for TV movie I didn't love. When I'm not writing, I can be found cruising Costco for free samples, watching Sister Act 2, stalking drag queens on instagram, obsessing over the logistics of Mars One, and forever searching for the perfect slice of cheese pizza. I live with my bearded husband, two vicious cats, and one pomeranian who could pass as a bear cub.
Here's a
link
to my more serious and less nonsensical bio for grownup things.
I am represented by
Molly Jaffa
of Folio Literary Management. She's the cat's meeeeeoooooow.