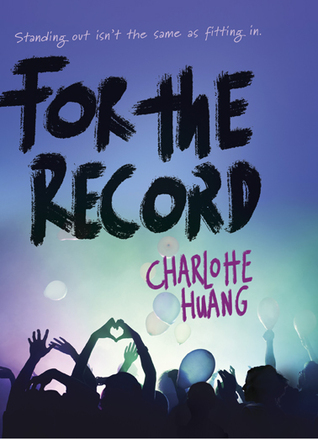 If Almost Famous were a YA novel... a raw, honest debut celebrating music, friendship, romance, and life on the road.
Chelsea thought she knew what being a rock star was like... until she became one. After losing a TV talent show, she slid back into small-town anonymity. But one phone call changed everything
Now she's the lead singer of the band Melbourne, performing in sold-out clubs every night and living on a bus with three gorgeous and talented guys. The bummer is that the band barely tolerates her. And when teen heartthrob Lucas Rivers take an interest in her, Chelsea is suddenly famous, bringing Melbourne to the next level—not that they're happy about that. Her feelings for Beckett, Melbourne's bassist, are making life even more complicated.
Chelsea only has the summer tour to make the band—and their fans—love her. If she doesn't, she'll be back in Michigan for senior year, dying a slow death. The paparazzi, the haters, the grueling schedule... Chelsea believed she could handle it. But what if she can't?
For The Record was one of those summer reads that has you laughing out loud because of the things that go one between the band and Chelsea.
Chelsea wanted to be a rock star and even entered a contest but lost. She is not sad because she knows the industry and knows that it is hard to get a lead singer position. Then one day Chelsea gets a call and she becomes the lead singer to the band Melbourne. She thought she knew what being a rock star was but when she is announced as the lead singer things change for her and the band.
The Band is in sold out performances every night and Chelsea is singing her heart out and the band is playing like crazy. Then Chelsea gets a big surprise because another famous guy Lucas Rivers starts to like Chelsea and wants her to be with him.Suddenly Chelsea and the band are at the top and the fame and gigs every night are fun but tiring.
Then Chelsea has this small issue because she has feelings for one of the guys in the band. What will she do? Will she pursue the band mate or will she go for her heart throb Lucas?
Charlotte Huang is a graduate of Smith College and received an MBA from Columbia Business School, which is clearly something every aspiring writer should do. When not glued to her computer, she cheers her two sons on at sporting events and sometimes manages to stay up late enough to check out bands with her music agent husband. Charlotte lives in Los Angeles and is the author of
For the Record
(Delacorte, 2015)
Represented by Adriann Ranta of Wolf Literary.