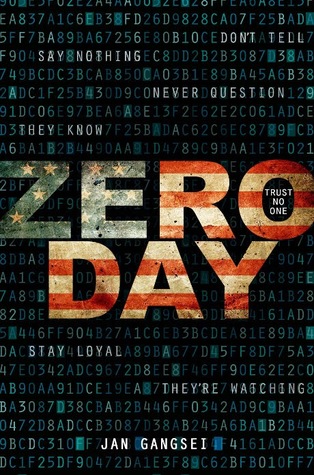 Eight years ago, Addie Webster was the victim of the most notorious kidnapping case of the decade. Addie vanished—and her high-profile parents were forced to move on.
Mark Webster is now president of the United States, fighting to keep the oval office after a tumultuous first term. Then, the unthinkable happens: the president's daughter resurfaces. Addie is brought back into her family's fold, but who is this sixteen-year-old girl with a quiet, burning intelligence now living in the White House? There are those in the president's political circle who find her timely return suspicious.
When the NSA approaches Darrow Fergusson, Addie's childhood best friend and the son of the president's chief of staff, he doesn't know what to think. How could this slip of a girl be a threat to national security? But at the risk of having his own secrets exposed by the powerful government agency, Darrow agrees to spy on Addie.
It soon becomes apparent that Addie is much more than the traumatized victim of a sick political fringe group. Addie has come with a mission. Will she choose to complete it? And what will happen if she does?
I love a good scandal book where there is secrets, lies, and everything inbetween. Man I feel so privileged to have read this ARC. Once I started reading I could not stop reading it. It reminded me of so many TV shows I watch that I could not quite put my finger on which show it is.
In this story we meet Addie Webster who has been kidnapped as a child and held in some compound. Her parents who are high profile grieve for their daughter and continue to look for her for a while. As time goes on Addie's father becomes the President of The United States. Mark Webster has not had a good first term as the Republican's have one way and The Democrat's have another way. He is fighting like hell to keep the oval office position.
Then one day Addie shows up and everyone's world is turned upside down. Her return is very weird and at a bad time for her father as he is trying to get things in order and keep his Presidency. Not only does her family feel weary but her childhood best friend Darrow Fergusson is also weary of his best friends return. He is the son of the President's Chief and can't fathom what happened or what Addie went through.
Darrow has some skeleton's in his closet so when he is approached to spy on Addie he does. He knows he can't be exposed so he will do anything to keep his secrets a secret. Addie is considered a victim of a fringe political group but people around her are wondering is she is back as a mole with a mission to hurt them or is she back and ready to put her life behind her?
If she is back with a mission will she fulfill it or will she go rouge and run from the political group..........
Jan Gangsei grew up in the hills of Vermont, where she began her career as a journalist and photographer. After stints in Key West, New York City and Barbados, Jan finally settled with her family in Northern Virginia, where she writes full-time.
Her debut YA novel, ZERO DAY (Disney Hyperion 2015), is a political thriller set in her backyard of Washington, DC.
She's also the voice behind several middle-grade novels, including the WELCOME TO WEIRDSVILLE series (Little Brown UK 2013); and THE ROWE-GREENBEARDS MARVELOUS, MAGNIFICANT NOT AT ALL DANGEROUS TIME TRAVEL TOURS (Athena DE 2016).